HSMAI and Asia's Leading Hoteliers Collaborate to Create New Revenue Ready' Portal
Industry Leaders Fill Training Gap, Develop Revenue Management Course
10-24-2017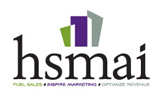 Asia's top hotel revenue managers have joined forces to produce a ground-breaking training program that underpins a new online industry education platform from leading industry group, Hospitality Sales & Marketing Association International (HSMAI) Asia Pacific.
The result of 18 months of hard work from the HSMAI Asia Pacific Revenue Advisory Board, which includes many of the heads of revenue for global and local hotel chains in Asia Pacific, the Certificate in Revenue Management (Hospitality) course is an initiative that fills a vital industry training gap.
"The Revenue Director role is evolving quickly and they are taking on extra responsibilities such as digital marketing, meeting space and food & beverage but until now there hasn't been a cost-effective training option," says Jackie Douglas, President HSMAI Asia Pacific.
"This course was developed by hoteliers for hoteliers, who have been struggling to fill positions in their fastgrowing revenue management teams with properly trained employees."
The comprehensive 10-course program combines a series of practical exercise and fast-track learning chapters that examines all key aspects of revenue management from forecasting, distribution, pricing, market segmentation, to data analysis, business intelligence and marketing.
One of the course creators, Puneet Mahindroo, Senior Director of Hotel Marketing & Revenue Management, APAC, Four Seasons Hotels & Resorts, and Chair of the HSMAI Asia Pacific Revenue Advisory Board, urged his industry colleagues to get behind the project.
"All Revenue Directors should use this program to fill their revenue staffing pipeline by enrolling sales, reservations, front desk staff to discover who has the talent and skills for revenue management." Ms. Douglas says Revenue Management offers excellent career opportunities and is becoming increasingly diverse.
"The role Revenue Managers play within a hotel is evolving rapidly into areas such as strategy management and because demand for their analytical skills will only increase, it was vital we addressed this imbalance through the new training program," says Douglas.
"Collaboration has been central to this project. Twelve hotel leaders of revenue volunteered to create the curriculum while we also received valuable financial support from our partners to hire educators to transform it into a great online learning experience."
The program was mostly funded by our Platinum Education Partner Marina Bay Sands, with contributions from IDeaS, SiteMinder and LodgIQ. Priced from USD50 per course, or USD350 in total the course is now available through HSMAI's recently launched online training portal - https://hsmaiacademy.org/
HSMAI has made strides in the past three years, ever since it received funding support from Marina Bay Sands, Asia's leading integrated resort destination. Among other achievements, the association has produced 24 events in Singapore and Thailand last year, from just four in Singapore in 2014. It now aims to produce 28 events this year, and expand to Malaysia in 2018.
In 2015, it also launched the first HSMAI Revenue Optimization Conference (ROC) in Asia Pacific, now an annual regional conference based in Singapore. In that same year, it also launched the first Digital Marketing Conference in Asia Pacific which now encompasses the multiple disciplines of Revenue, Digital and Distribution.
In Singapore, during ITB Asia, HSMAI will hold three training events and an Executive Roundtable:
"Revenue Ready

" training workshop on Revenue Strategy on 26th October

"Revenue Ready

" training workshop on Accommodation Distribution on 26th October

Digital Marketing Training Workshop for hoteliers on 26th October
Chief Revenue Officers Executive Roundtable on 25th October (invitation-only)
In 2018, HSMAI will continue to work with hoteliers to ensure the industry works together to raise the professionalism of the hospitality industry with a focus on the commercial disciplines of sales, marketing & revenue management.
About HSMAI
The Hospitality Sales and Marketing Association International (HSMAI) is committed to growing business for hotels and their partners, and is the industry"s leading advocate for intelligent, sustainable hotel revenue growth. The association provides hotel professionals & their partners with tools, insights, and expertise to fuel sales, inspire marketing, and optimize revenue through programs such as HSMAI Digital Marketing Strategy Conference, Adrian Awards, and Revenue Optimization Conference. Founded in 1927 and celebrating 90 years in 2017, HSMAI is a membership organization comprising more than 7,000 members worldwide, with 40 chapters in the Americas Region. Connect with HSMAI at http://www.hsmai.org,www.facebook.com/hsmai, www.twitter.com/hsmai, and www.youtube.com/hsmai1.
Organization